Company Profile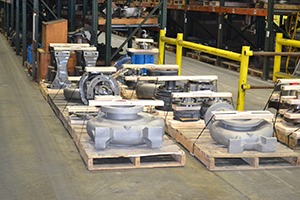 Ashland Foundry & Machine Works is a World Class Foundry that produces and machines Ferrous & Non-Ferrous Castings.
We produce over 100 Carbon, Low Alloy, Nickel based, Duplex, Austenitic and Super Austenitic, Martensitic alloys, and High Chrome Irons.
We service various industries including Pump, Valve, Oil field, Chemical, Marine, Industrial, Defense and others.
We are certified and compliant with a variety of industry standards and regulations, including ISO 9001:2015. All welders are qualified to ASME Section IX and all inspectors are qualified to Level II.
We pride ourselves in operating safely and consider Safety a Core Value.